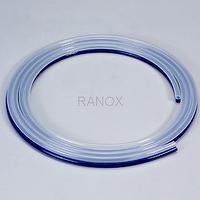 Well-known paint hoses manufacturers with great services.A variety of hoses are available1.PU paint/air hose2.twin hoses 3.braid paint/air hose4.anti static paint/air hose,etc.TWIN HOSESSIZE:PAINT HOSE 8mm×11mm×100M + AIR HOSE 6.5mm×10mm×100MMATERIAL:PAINT HOSE (NYLON and PU coaxial vacuum extrusio
More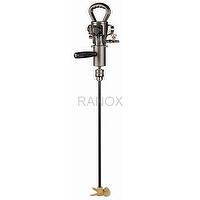 Air Spray Gun ManufacturersRanox is one of the most experienced manufacturers of air spray gun, which features high air transfer efficiency, superior atomization, uniform coating and pattern sharp stability. 1. Outstanding air spray gun manufacturers with good reputations. 2. Reputable air s
More
About Us
Ranox started up the manufacture of spray guns in Taiwan in 1985, then expanded the business by adding pressure tanks in 1994. With over 30 years of manufacturing and design, Ranox products receive wide acclaim from professional finishers.

Hand operated spray guns and automatic spray guns are available. Every spray gun creates very fine atomization and wide pattern. Nozzles and needles are made of high quality stainless steel.

Pressure paint tanks are constructed of steel or stainless steel. The pressure paint tank is equipped with an air agitator or manual agitator. Top fluid outlet and bottom fluid outlet are available. All pressure tanks are CE certified.

Air agitators provide powerful and steady paint mixing, and work well in all weathers.

Ranox also provides various hoses, such as PU air hose, PU paint hose, braided hose, anti-static hose, airless hose as well as Teflon hose.
More
New Products